Penmanship Grade 1:
Penmanship for Christian Writing

The penmanship course in Grade 1 consists of three workbooks that correlate well with the Grade 1 Reading Program (3rd edition). These workbooks teach the strokes needed to form each letter as it is introduced in the phonics lessons. They provide much practice to develop the needed printing skills, and students also write their spelling words as part of their penmanship lessons. The teacher's instructions for this course are included in the phonics teacher's manual, but when using this course independently, the standalone teacher's manual is recommended.
Click on a book to see sample pages.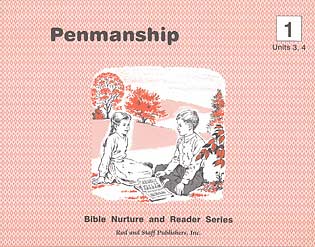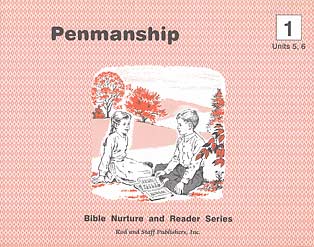 Click on a book to see sample pages.
This site is operated by Milestone Books. We are an independent vendor of materials by Rod and Staff Publishers of Crockett, KY.
The samples on this site are taken from copyrighted materials, and are shown for information purposes only.