Science Grade 2:
God's Created World


God's Created World consists of 30 lessons bound in a hardcover textbook, with an accompanying workbook containing exercises and an occasional craft project. This course introduces science concepts that will be explored in greater detail in Grade 3, including seasons, vegetables and flowers, domestic vs. wild animals, a sampling of animals of various classes, the sun, moon, and stars, and weather.
The 341-page Teacher's Manual contains pupil's pages that are shown at a reduced size, along with teaching instructions and answers.
Click on a book to see sample pages.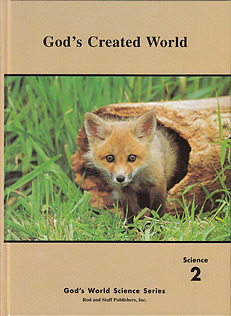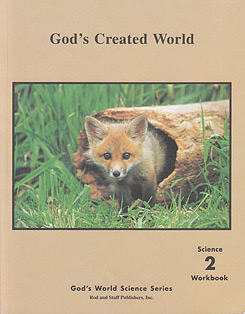 Click on a book to see sample pages.
This site is operated by Milestone Books. We are an independent vendor of materials by Rod and Staff Publishers of Crockett, KY.
The samples on this site are taken from copyrighted materials, and are shown for information purposes only.